Wilb Spot Mini Tote Bag - Nude and Yellow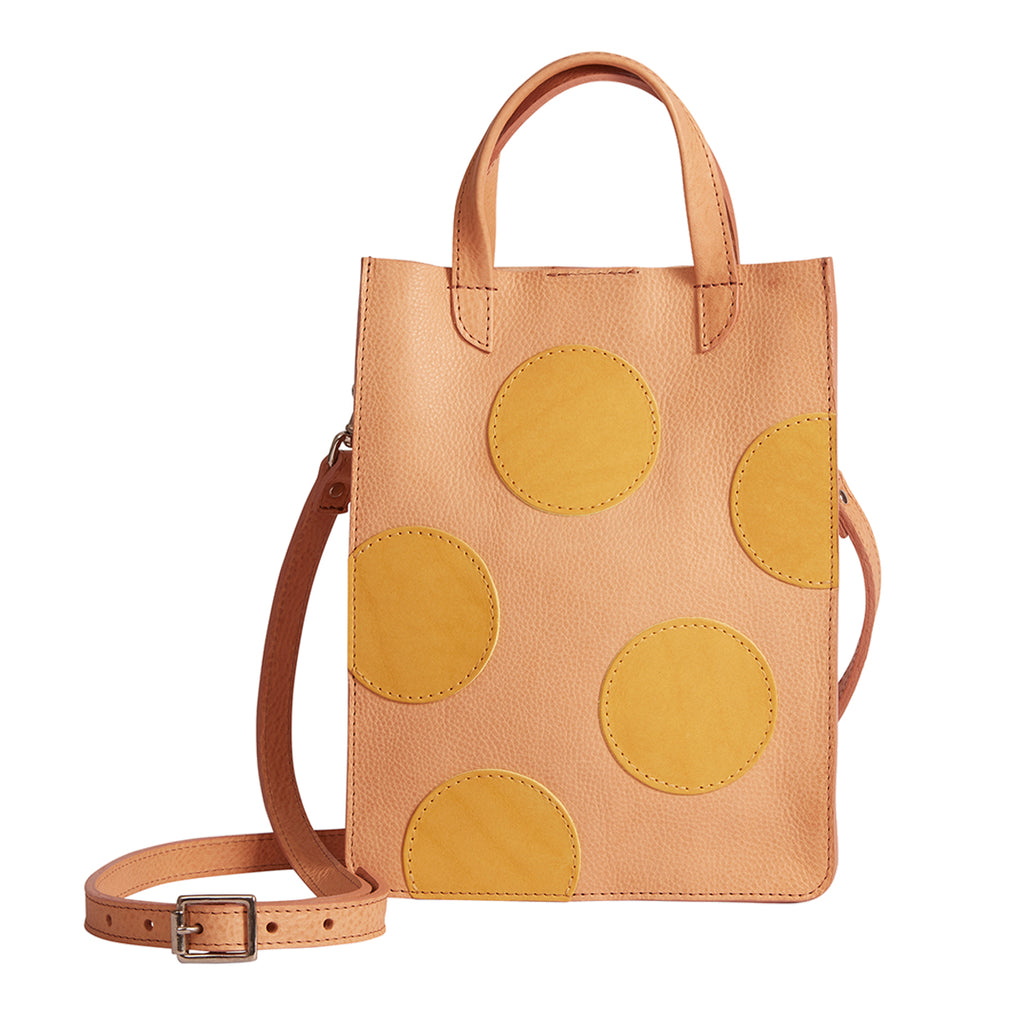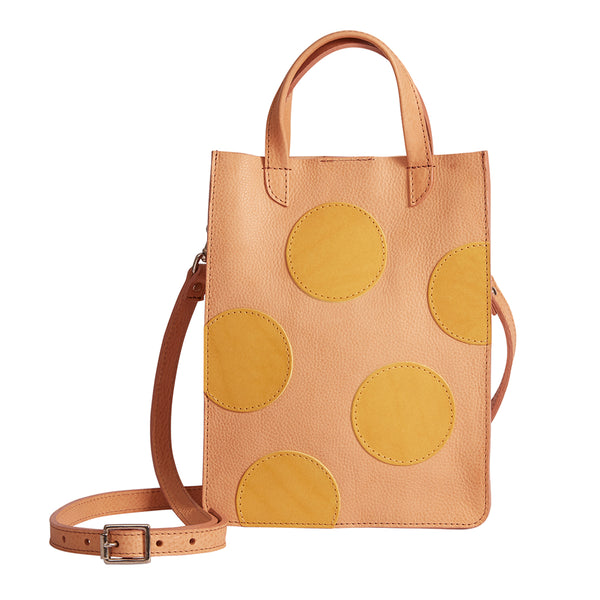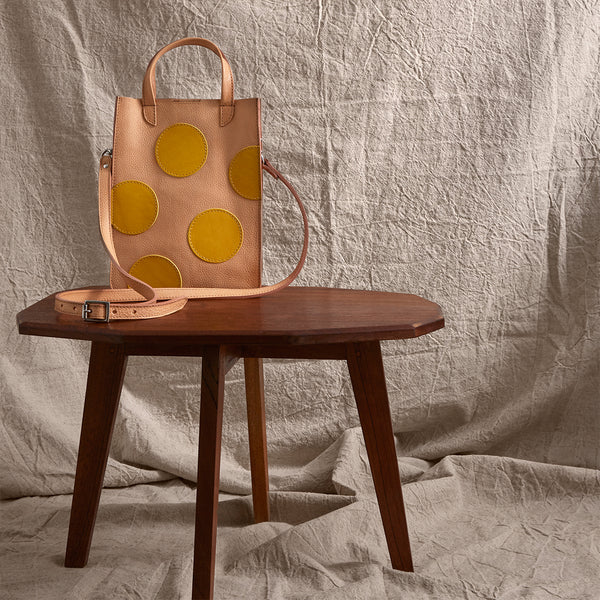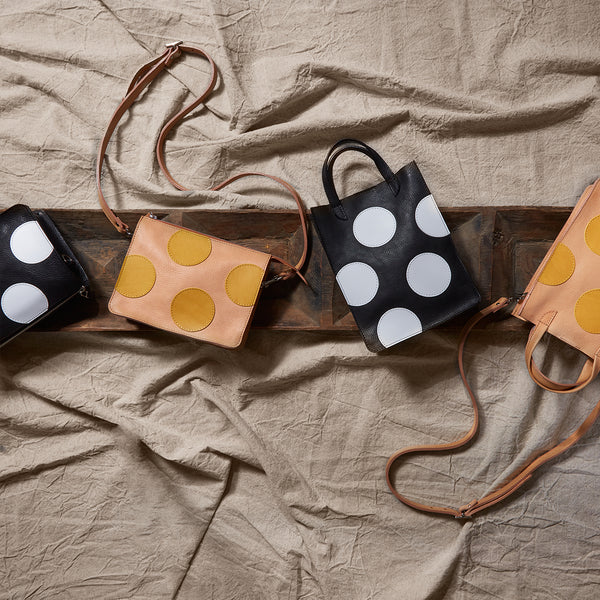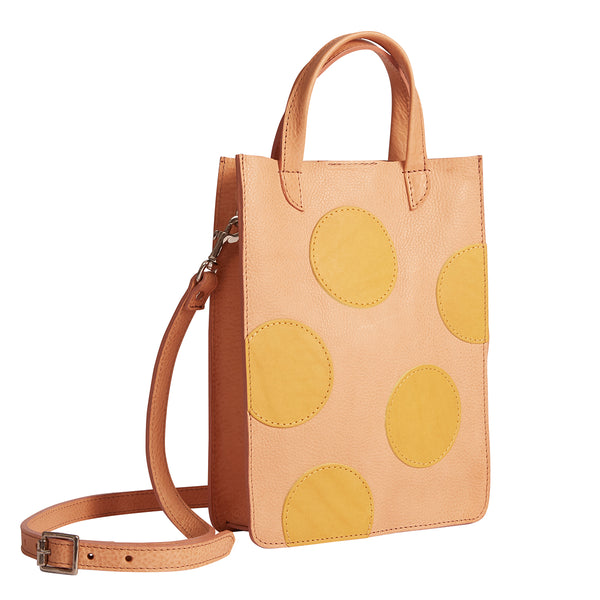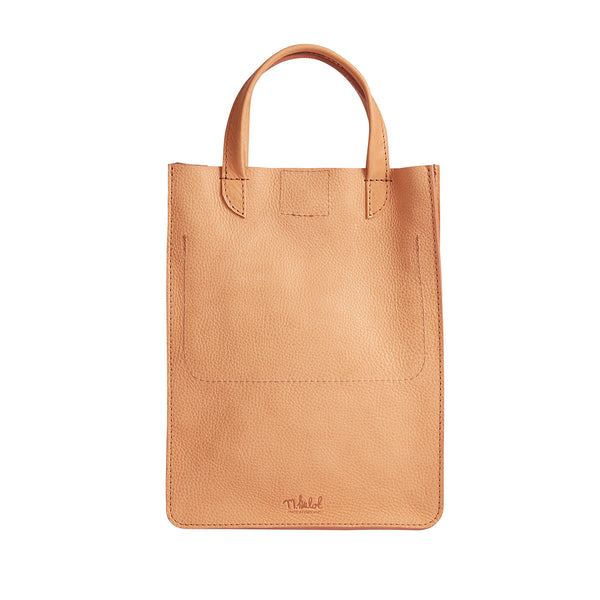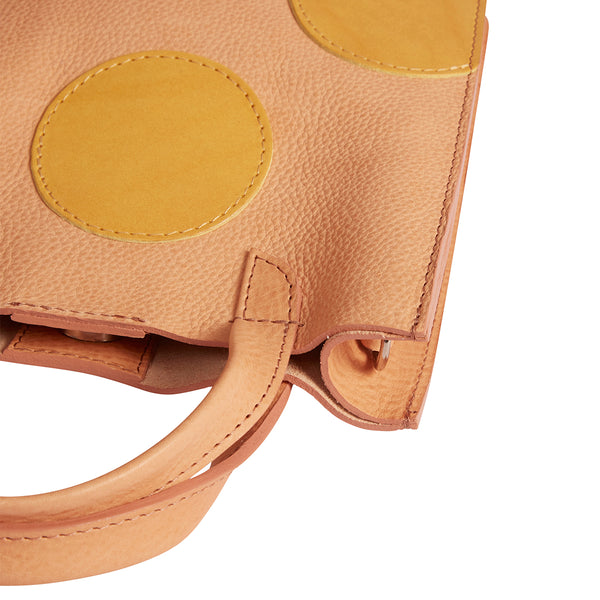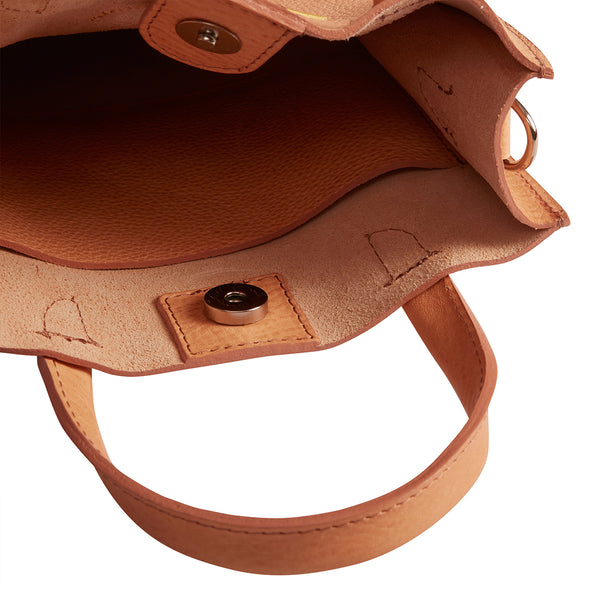 Wilb Spot Mini Tote Bag - Nude and Yellow
A playful, mini tote bag.
---
$311.00
Description
A mini structured tote bag adorned with contrast coloured appliquéd spots for a striking and playful look. This seemingly simple style has careful attention to detail, with folded and shaped handles and many crafted features.
The Wilb can be worn across the body, using the adjustable strap, or carried with the small grab handles. The long strap can be removed using the dog clips, for a cleaner minimal look. This beautiful style is left unlined and has an interior slip pocket for cards and passes as well as a magnetic popper for closure.

An artful piece, ideal for occasion dressing, or for whenever you want to make an impact. Large enough for all the essential including a large full length wallet.

* Please note the grain and colour of the nude does vary a lot. We have some bags that are a rich, warm more peachy nude almost as if the ageing has started a little, then some which are extremely pale. Both are beautiful, but please state your preference on ordering or email for images. The Images on here are the darker, peachy shade.
Size & Details
Unlined.

Interior leather slip pocket for cards and passes.


Made in England from Grainy Italian Veg Tan leather.

Nickel plated hardware.

H 26cm x W 20cm x D 7cm

Grab handle drop: 8.5cm
Cross body strap length, from edge of gusset to opposite gusset: 103cm at shortest, 113cm at longest.
Leather & Care
This product is made from grainy veg tan Italian leather. Variations in the leather are an inherent feature of this natural material and should be embraced as contributing to the unique nature of the product. The leather will mark and change colour easily and over time, taking on a rich and characterful patina.
Please be careful with biros and denim that can stain your leather product and are hard to remove.
It is advised to add a leather food to the product a few times a year, or when needed. This keeps the product supple and stops it from drying out, as well as evening out any stains. We recommend waterproofing your bag before use.
You can now buy organic products to care for and waterproof your bags here at M.Hulot.